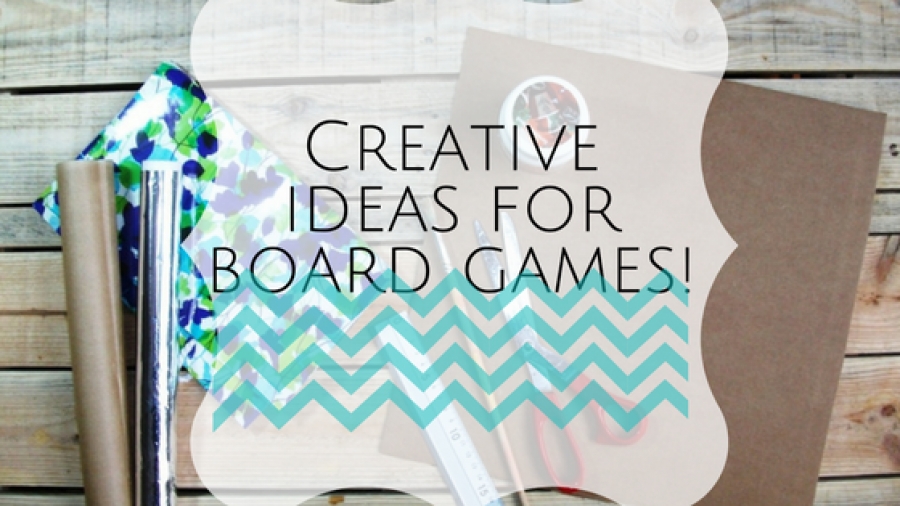 CREATIVE IDEAS FOR BOARD GAMES. [4 STEPS]
Let's face it, nowadays the do it yourself is a fashion, and we can't deny that it is much more valuable to do something ourselves, than just go to the shop and buy it. When we create something, we put our soul in it. We boost our creativity and train our brain functions about dealing with a given situation, design, logic, solving problems, and sense of esthetic.
So why could we not use what we have at home, and even things from our trash, such as food packaging, old newspapers, plastic cups, and make a game with it?
Moreover, we want to protect our wallets but also the environment, and we know that for each new thing we make and place in a supermarket, precious raw material is needed from nature, and at the very moment, preserving these natural resources is a big priority.
There are a lot of ideas for board games, so I challenged myself to show & explain you how I made a checkerboard, and how you can make it different, because after all, we may not have the same things at home, and you may want to use some other materials. If you have kids, you could do this with them, it would be a great creative experience for them and would keep them busy. Let me show you the steps to create a board game
Making your own board game!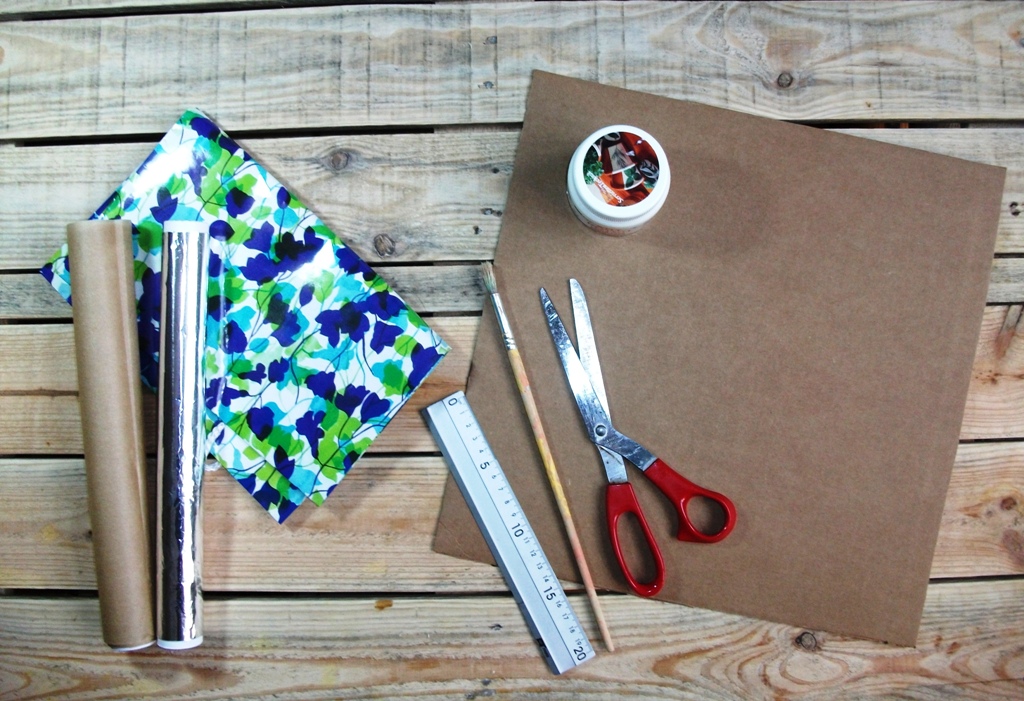 Step 1:
choose the material. What do you have at home?
First of all, you need to get some solid material for the board. It has to measure 35cm square. I used a piece of cardboard I had from a big package I once received by post. But maybe you have some wooden plank or polystyrene.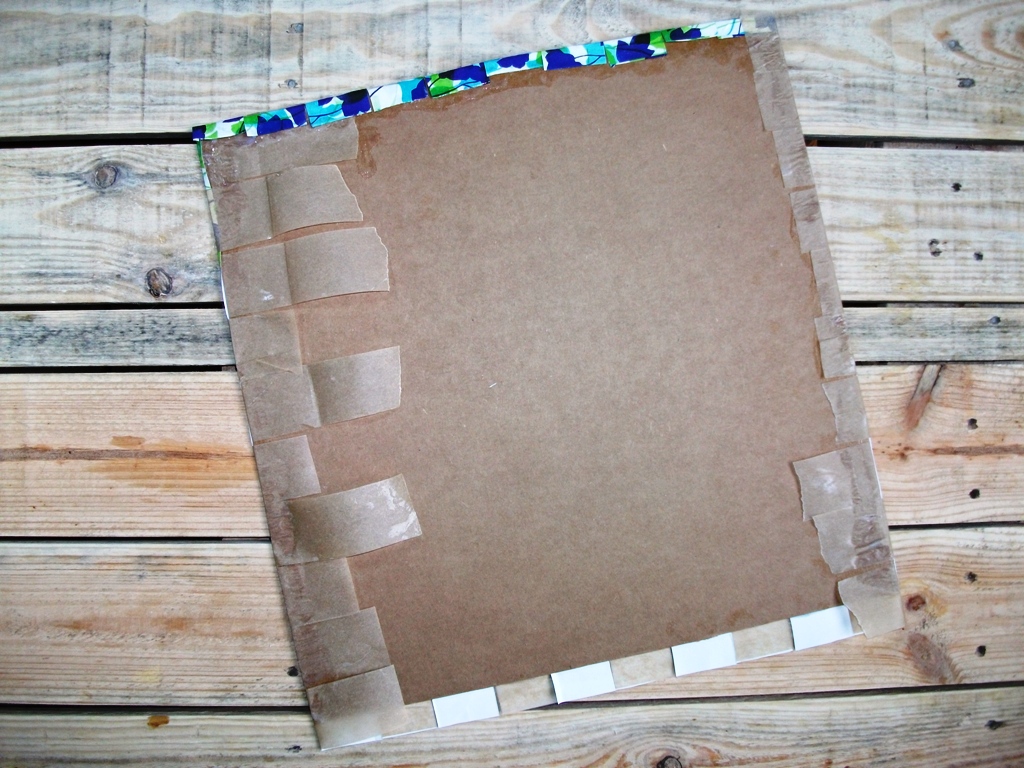 Then, for the checkerboard, I looked in my kitchen, and I found some backing paper and aluminum foil. I thought it would give a silver and golden squared board, and I liked the idea. But then, in my living room, I found a piece of green and blue used gift wrap, and I thought it would look nice together with the baking paper.
You could do this with black paper, old newspaper, your old piano scores, a poster you don't like anymore, colored tape, or even some pieces of clothes. Anything you can cut into stripes!
Step 2:
Cut the stripes
Once you choose 2 different material from different colors, cut them into 3.5 cm large and 40 cm long stripes. There need to be 10 stripes from each material, so 20 in total.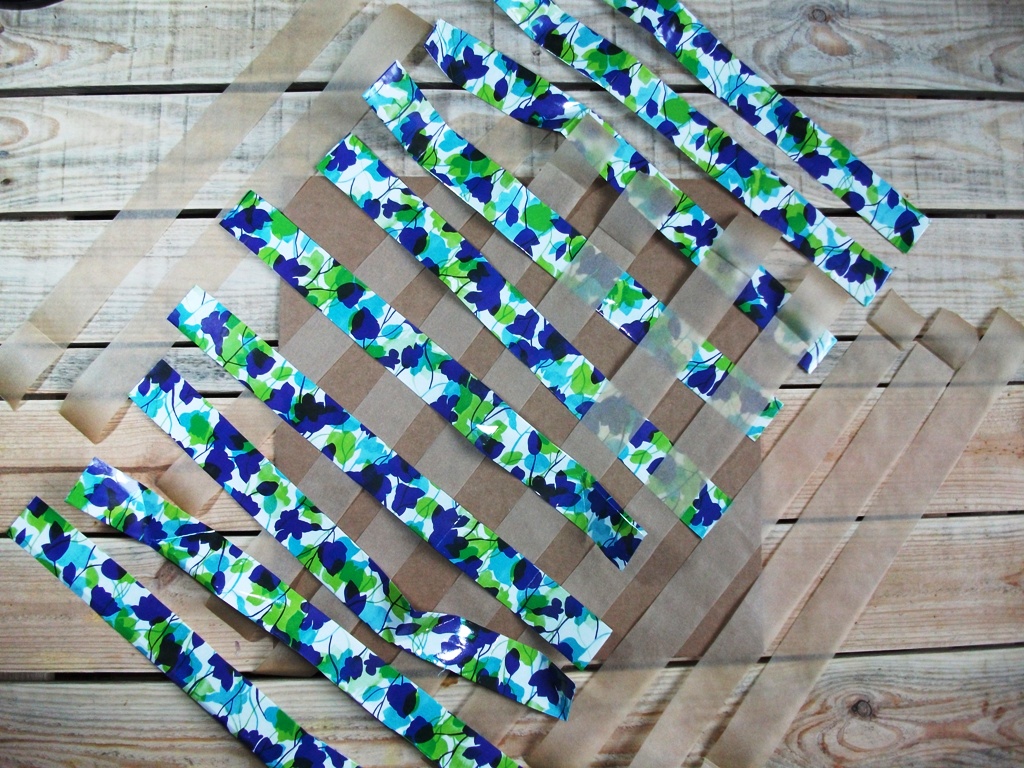 Step 3:
Interlace the stripes and glue them on the board
Then, cross the stripes together and start making the grid structure. You may cross all the stripes together and glue them afterward on the board, but I glued the stripes one by one as I was crossing them together. You will notice that the stripes are longer than the board, it is because we are going to glue their endings on the other side of the board.
I highly recommend you to use a lacquer-glue, used for napkin technique. Why? Because if you make a mistake at the moment you are gluing, you can easily remove the stripe, the glue doesn't get dry too fast. Moreover, if you use a very thin material, you can cover your board with this lacquer-glue, and it is going to protect it and make a beautiful glossy effect.
Of course, if you don't have it at home, don't bother. You can also use glue for wood, or any liquid glue.
Step 4
: Pawns
About the pawns, as the challenge is to use things we already have at home, I used tealight candles, and I could easily separate the wax from the metallic recipient that I placed upside-down. So I had white pawns and silver pawns, and it really reminds the traditional checkers game's pawns.
I always have many tealight candles at home, but it is not that case for everybody. Think of what you can use: maybe coins? Or maybe you have shells? Or stones? Or bottle caps?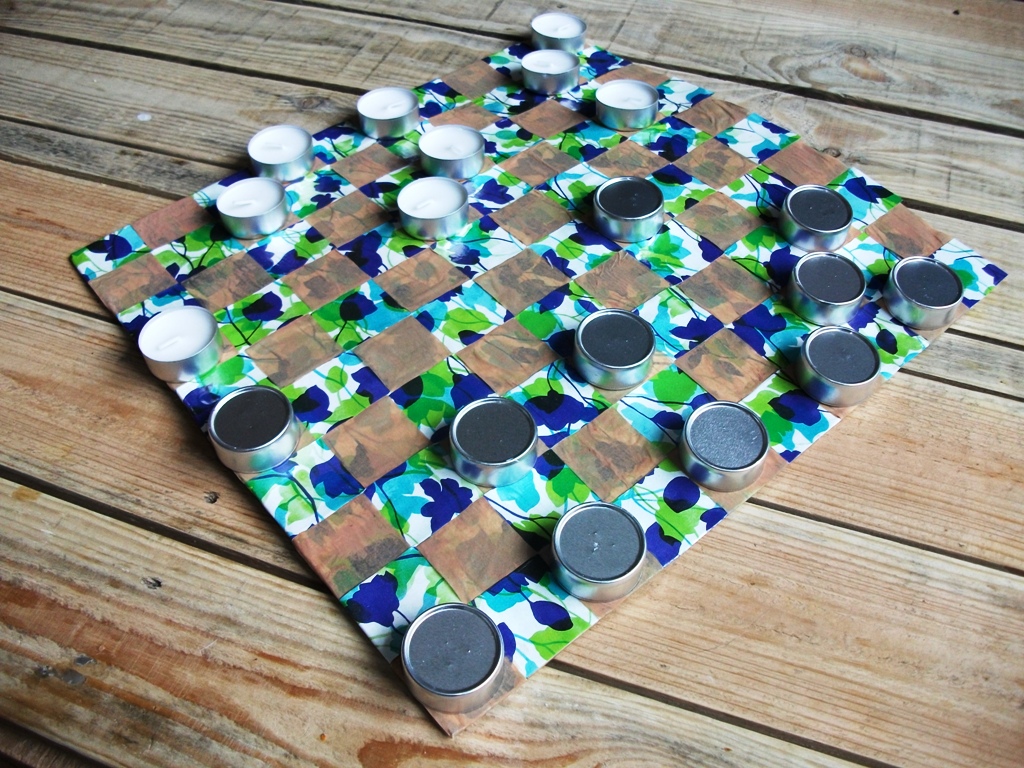 So this was my idea how to make an easy board game. Hope you liked my perception of nice-looking checker game, but you could have done it in a different way. You could just take a wooden plank and draw the squares on it, or improvise the game directly on the floor with post-its. Maybe you have some great ideas for board games?
Maybe you've heard about a board game called the Bead Game, where you can play, create, and share games.
Now I propose you to get some free printable games. You just have to write your e-mail address below, and we will do the magic and send you our ideas for board games.