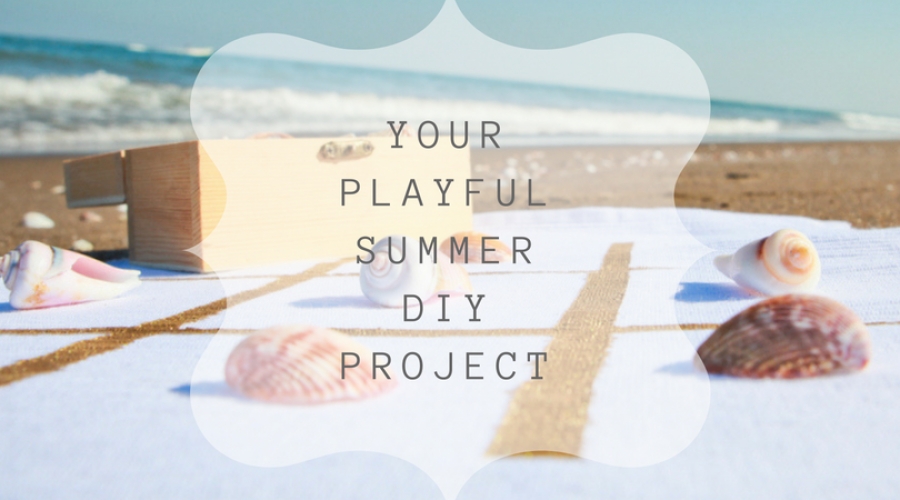 BOARD GAME FUN IN THE SUN
As they say - some of the best memories are made wearing flip-flops. Yay for summer, sun, beaches, shared fun and great times together! Here's how to add some more fun to your summer afternoons with an easy DIY project* - an outdoor board game mat to throw in the car next time you go to the park, beach or camping.
You don't have to live on a beach to make one of these fun board game mats. You could use anything as your game pieces- shells, sea glass, ro cks, pine cones, sticks, pebbles even flowers! Tic-Tac-Toe, Checkers, and Mancala will be a great combo for all ages, however you can choose any games you like. Check our traditional board game selection to get ideas flowing.
You will need:
1 table runner
1 tube of fabric paint
duct tape
box or bag for game pieces
sponge brush
For checkers - 24 total pieces, two different types
For Tic Tac Toe - 5 "X" pieces and 5 "O" pieces
For Mancala - 48 (small) pieces
Directions:
Below are examples of Tic-Tac-Toe, Checkers and Mancala boards you might want to use as templates.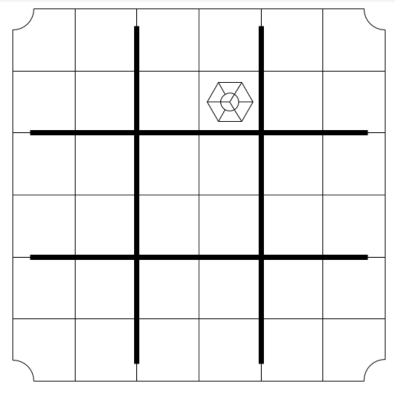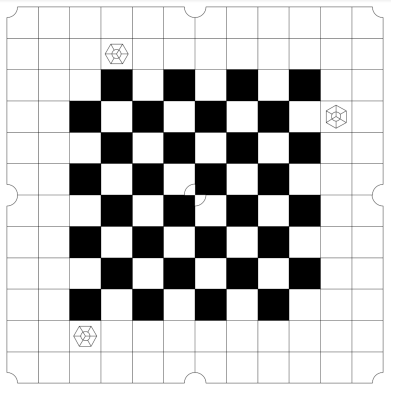 Use a pencil to lightly mark the sections, measure and section off three even sections on your table runner.
Using the templates, lightly draw your boards onto the runner, then use duct tape to mark off the sections you do NOT want painted. Press the duct tape firmly into place so that the paint doesn't get under it (especially around the edges)
Dab your sponge brush into the paint, and then paint onto the taped off areas, lightly and evenly. Allow to dry and paint on another coat. Do some three coats just to make sure it is bold enough and evenly painted.Once the last coat has dried, remove the duct tape.
Now that you are done with the mat - don't forget to check the Tic-Tac-Toe, Checkers and Mancala game links for game rules and an option to submit your own game tweaks. Have fun!
*Project idea and photos by Jordan, Kojodesigns