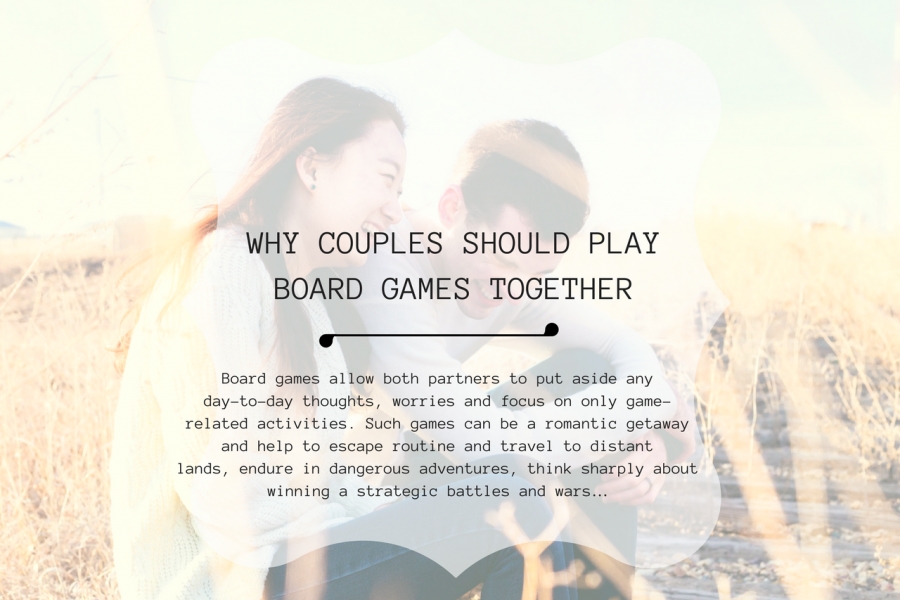 BEST BOARD GAMES FOR COUPLES AND BENEFITS OF PLAYING GAMES TOGETHER.
What brought you to this article – another date night scrolling through Netflix movie suggestions, and wondering if this is the how it's always going to be? Or do you love to play games but realize that so many of recommended 2 player board games actually work better for 3+ players? So we are here to give you advice on the best board games for couples to play, and really these are meant for just two people. You will also find why playing games are one of the best ways to learn about each other no matter if it's your first date or you are married for decades.
So let's dig in.
Is playing board games just for fun?
We would like to disagree. We live through learning, by exploring and discovering new things, fresh ways of being, and innovative manners of communicating… Board games help with all of that – they are tools that connect people. It was said before, board games teach people valid social skills and assist in deepening connections.
So can playing board games improve your relationship? We have three arguments that prove it can.
Playing board game together brings couple closer
Engaging in board games is always a fun way to spend time with another adult. However, if the game is enjoyed by two partners, it's especially interesting and pleasurable. Why? Because, first of all, it requires two people and they have to participate equally, and while the game is played, the process encourages conversation and creates shared memories. Later on, the couple has this little secret about the adventure they together enjoyed.
Board games help to learn new things about partner
Some may say that it's the same as watching a movie together. Without all the effort. But the main point of a healthy relationship is putting an effort in it. Playing gives an opportunity to explore humans' behaviors. Board games help people to interact, to know each other, to find out other persons' opinions, beliefs, likes, wishes, even hopes, and dreams… They build rapport. So a couples board night works equally great for those, who have been together for years and those, who just started dating. It's never too soon, or too late to learn and remember something interesting about the significant one.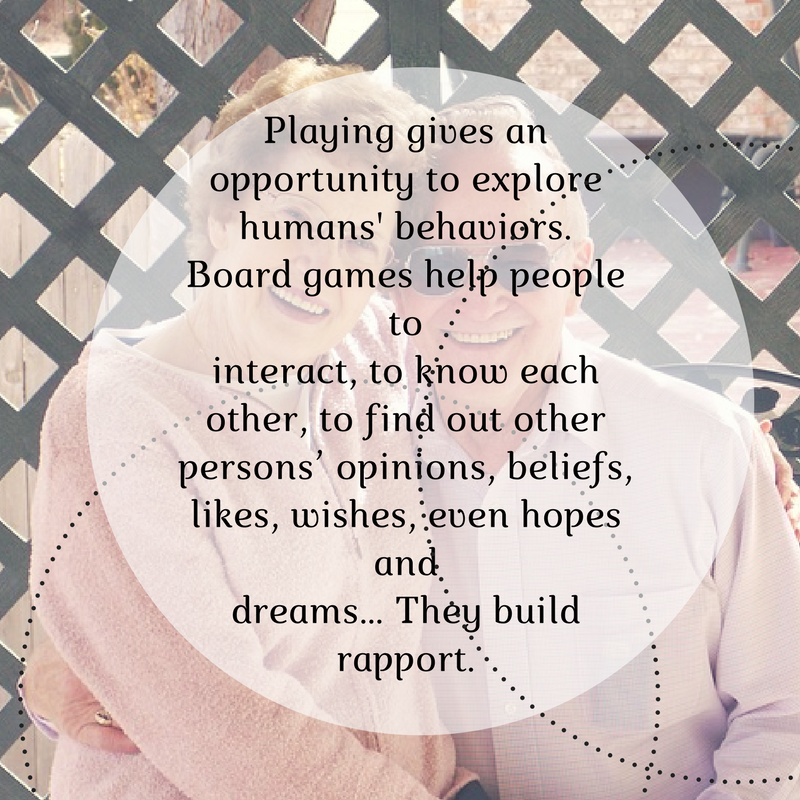 Games fight routine in romantic relationships and lift up spirits
Board games allow both partners to put aside any day-to-day thoughts, worries and focus on only game-related activities. Such games can be a romantic getaway and help to escape routine and travel to distant lands, endure in dangerous adventures, think sharply about winning strategic battles and wars…
Onto the best board games for couples
Have we convinced you that the next date night with your other half should be a board game night?
Then you'll want to try one of these best board games for couples.
The Match-Maker is an abstract strategy game specifically designed for the Glass Bead game set.
The goal of this game is to score points by creating and harvesting pentamino figures. What's different about this game is that you can either play against each other or help each other – perfect for those who wish to learn about their partner and communicate better.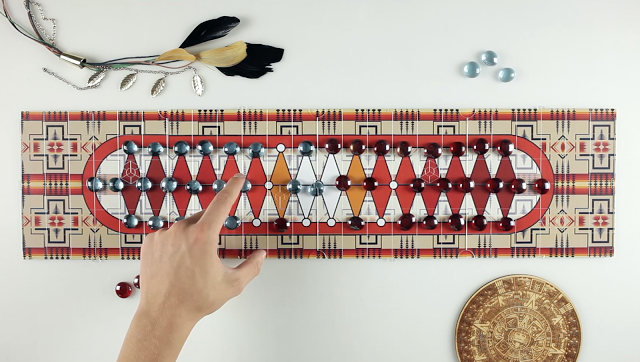 One of the best board games from the Native Americans – Fighting Serpents is a two-player strategy game suitable for a couple of idealists, who aim to create perfect winning strategies and gamers that want to use logic and keep their mind guessing.
The Gameplay starts on a board with 3 parallel lines and 23 game pieces each. Captures are similar to those in Draughts and Alquerque and the winner of the game is the person who eliminates most or all of the opponent's pieces.
Hive is another two-player strategy game and as it doesn't require a game board of any kind, it's perfect for travels, beach or anyplace with a flat surface. You'll need to purchase the game set and extension pieces if you like, but if your game night is already progressing, why not think of a variation using other objects or designing the game yourself.
The goal is to surround the opponent's queen while protecting your queen from the counterattack. It's often compared to a modern version of Chess in terms of the different moves each game piece can take.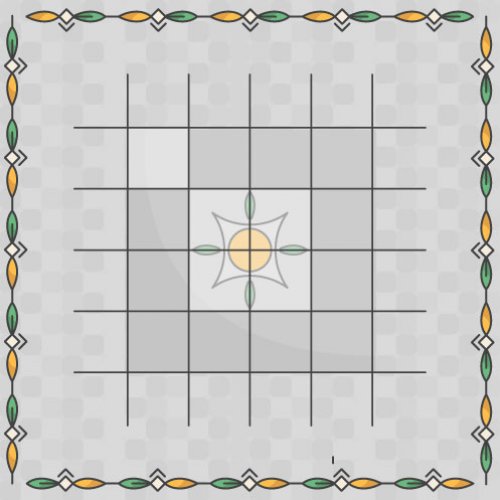 Terni Lapilli is a game for quick-minded people, who enjoy straightforward and precise, yet fun 2-player board game to play. It is very similar to modern tic-tac-toe, but with some key differences.
The game takes place on an 8x8 sized board, and your goal is to score five game pieces in a row.
In Patchwork, two players compete to build the most aesthetic (and high-scoring) patchwork quilt on a personal 9x9 game board.
But is nowhere close to being a girly game, as it requires to plan your finances, strategic placement of your quilt pieces and competing against your opponent.
The game ends when the players have run out of "time" and player with the highest button income wins.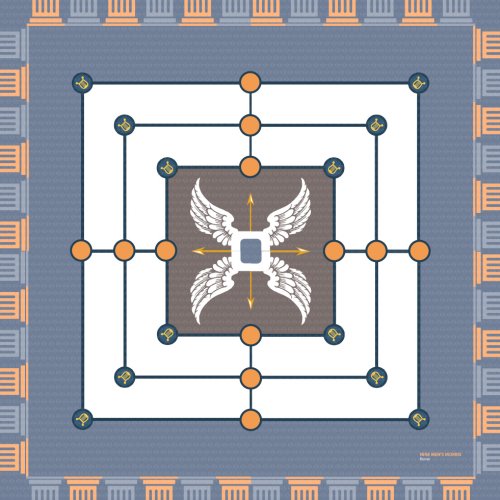 Twelve men's Morris was the game taken to New England by the first settlers in the 17th century.
The goal of the game is to reduce your opponent's pieces to as little as possible by building mills from 3 game pieces which then allows you to capture an opponent's game piece.
While playing Poker might be slightly tedious for a party of two, a game variation like Balut will be anything but dull. This invention arose during the World War II by the American soldiers, lacking a deck of cards and only requires a set of 5 dices.
You might see a resemblance with Yahtzee, but unlike it, you'll need to score 4 times in each of the 7 categories described in the game rules.
Checkers or Draughts dates back to the 12th century, in France, but there are many types of checkers played worldwide.
So if you have any reserved feelings that you already have played this game one too many times, we suggest to try one of the many variations and you'll be surprised by the attention it takes to follow the new rules of the game you thought you knew so well. Loads of laughs guaranteed.
Turning the table slightly into role-play games, first to mention is The Blood of an Englishman. In this board game, players take on the role of either Jack or the Giant, so this game will be for those that enjoy a little competition.
The Giant must maneuver the Fee Fi Fo and Fum cards while Jack tries to create three beanstalks to steal the bag of gold, the Golden Goose, and the Singing Harp. Each player has different available actions and must carefully arrange the cards to achieve their goal.
Paperback is a role-playing game that lets you become a famous novel author. Players start with a deck of letter cards and wild cards and earn coins by building new words. Coins can be spent on new, more powerful cards to improve your deck and write ever better novels.
The game ends when one of the players purchase the last of the vowels and the player with the most fame points wins.
This game will be enjoyed by both – competitive and cooperative board game players, as it has two variations.
Now it's time for your most fun couple's board night ever
This is just a fraction of the best board games for couples that are out there. So when you've tried these, we invite you to get inspired by another game from our game collection. Moreover, why not to take upon a challenge to invent a brand-new game and share it with the like-minded community with the help of the Game App?
We hope we have inspired you to give the board games as a healing medium for your relationship a go. Any board game will do, but the Bead Game Box with its conceptuality and flexibility is a great solution to have unlimited opportunities and an amazing time together.