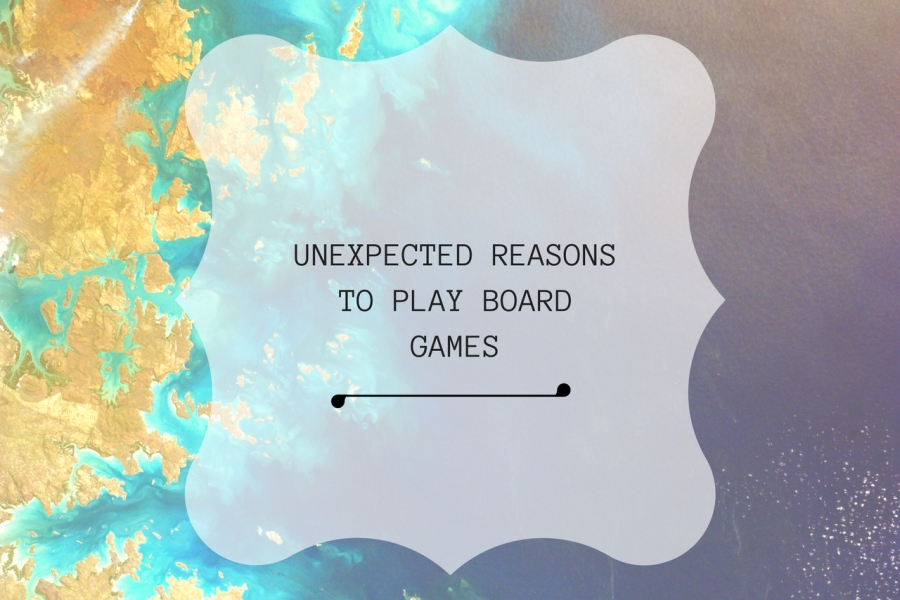 UNEXPECTED REASONS WHY YOU SHOULD PLAY BOARD GAMES.
Nowadays, with all the technology surrounding us, it may seem a bit old fashioned to sit down with your family or friends to play a board game. But, in fact, board games are very beneficial for our well-being... They give us purpose, make us smarter, help us strengthen relationships and relieve stress. And not only that… These are few other unexpected ways, how board games improve our lives.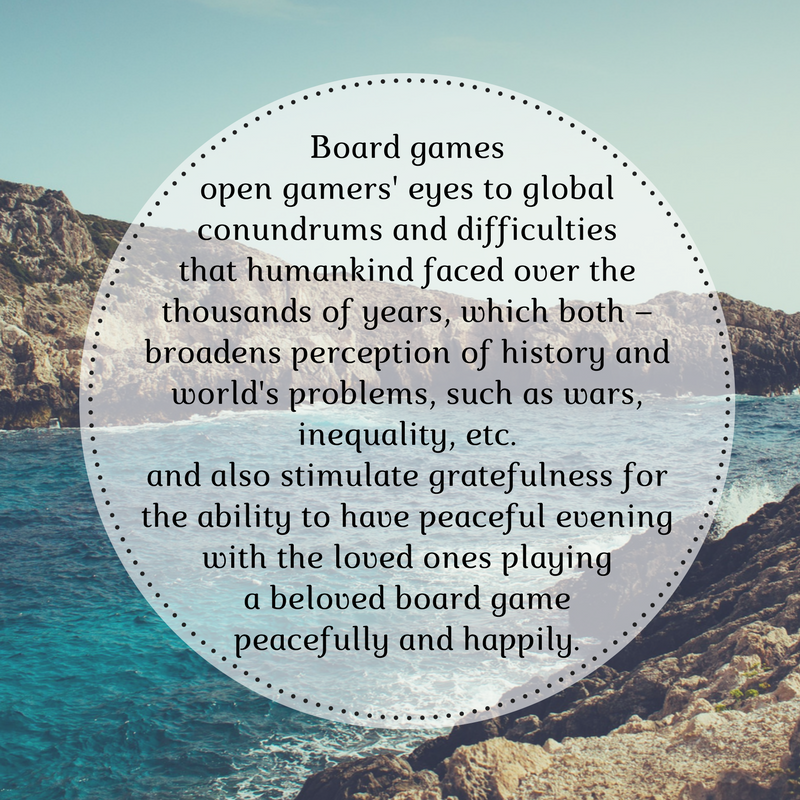 1. Board games teach us effective conflict resolution
Undoubtedly, when the game hits its culmination point and everyone involved is a step away from winning, things can get a bit out of control and conflicts may appear. However, board games are the perfect outlet to resolve conflicts through peaceful means, working towards a common goal of compromise, rather than making some aggressive moves. Why? Because the actual win is not too personal. And our subconscious mind sends the signal to our conscious mind that the whole process is for fun and it involves other people, who we have to consider.
2. They broaden knowledge and inculcate gratefulness
Board games come in various themes, and that means – knowledge. They open gamers' eyes to global conundrums and difficulties that humankind faced over the thousands of years, which both – broadens perception of history and world's problems, such as wars, inequality, etc. and also stimulate gratefulness for the ability to have peaceful evening with the loved ones playing a beloved board game peacefully and happily.
3. Board games build a self-esteem
Playing a board game teaches to think independently, which can build a strong inner sense of self-worth that is not dependent on external sources, such as opinions and validations of others, and only supported by one's journey of decision making and creative problem solving while playing.
4. Board games invoke sense of empathy and integrity
Due to the ability to connect with others, gaining knowledge and building inner self-confidence, players, who initially lack honesty and loyalty, establish higher sense of integrity. It's known that people who lack integrity, also are absent in self-worth department, so gaining self-value, helps a player to acquire integrity. Another important aspect – playing board games strengthens feelings of compassion. Being involved with people and, as mentioned, establishing integrity, make gamers more empathetic and kinder.